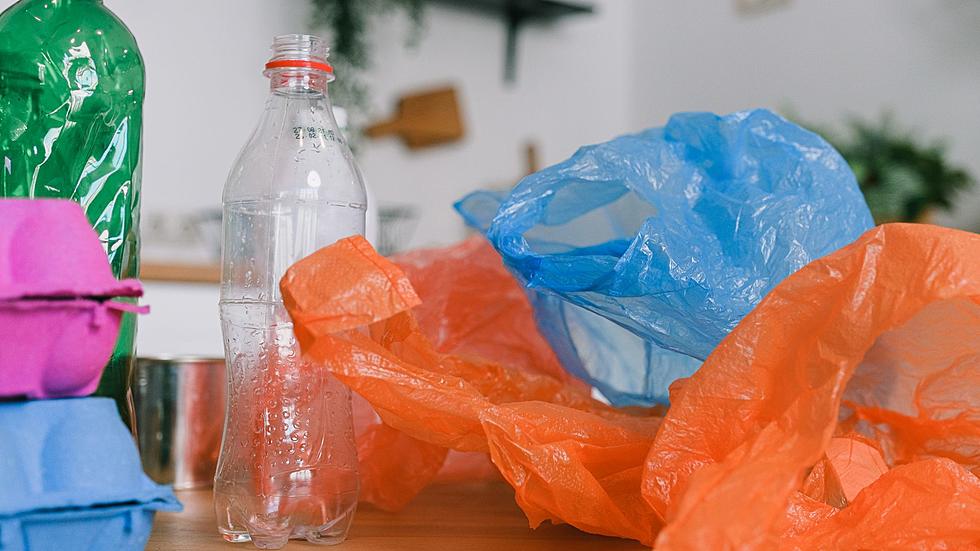 Are Single-Use Plastic Bag Bans Coming To Michigan?
Canva
Many states across the country have begun setting plans in motion to help with the ever-growing issue that is climate change. We are not oblivious to the changes in our seasons, the melting ice caps, and the destruction of our atmosphere. Since citizens have made this more of a social and political issue that the government must now answer to.
Other than individuals doing their due diligence to recycle, find alternative energy sources, and more to save the Earth, there have been minor changes made. One of those significant changes is the restrictions around the use of plastic materials in our society. Slowly, states have been banning plastic water bottles and switching to cans but nothing like what's occurring with plastic bags.
Several states across the United States of America have signed bills into law stating that the use of single-use plastic bags is no longer permitted. This doesn't seem like a big deal until you begin to think about all the places where you receive single-use plastic bags. For example, grocery stores, clothing stores, gas stations, and convenience stores to name a few.
New Jersey was one of the first states to do so as their residents are now expected to have reusable bags at any store they enter. If they don't have any with them then they are left to either carry everything by hand or purchase a new reusable bag. Is this something we may have to deal with in Michigan?
There are no signs from stores that indicate this ordinance will be making it's way to Mitten state just yet, but let's think about this. There are tons of benefits to going to reusable bags and with all of the water surrounding our state, I wouldn't be surprised to see a bill come through the office soon.
There are no bills currently in the office or being drafted about this issue but if one does arise, does it pass? How long does the decision take? Are you for or against the ban of single-use plastic bags?
A Surrealistic Plastic Bag Store Visits Ann Arbor
A traveling art exhibit has entered the city limits of Ann Arbor, offering a surrealistic walk through a fake grocery store where all of the items are created from discarded plastic trash. Creator Robin Frohardt got the idea for the "Plastic Bag Store" exhibit after watching a store clerk bag, double bag, and triple bag her groceries. She collected plastic from friends, family, and garbage cans alongside the street. The results are rather realistic.
How Colorado Residents Are Reacting to the Statewide Plastic Bag Ban
We asked for your thoughts about
House Bill 21-1162
, commonly referred to as Colorado's plastic bag ban. Read on to see your reactions.
Preparing for NJ's plastic bag ban