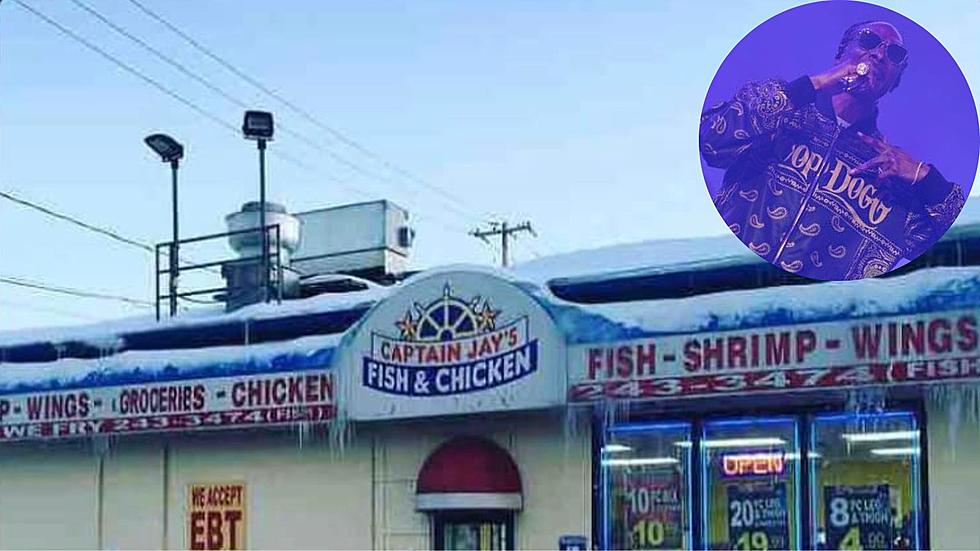 Snoop Dogg Visiting His Favorite Michigan Restaurant This Month?
Canva/ Kristye Marie Facebook/Andrew Chin Getty Images
Snoop Dogg has been traveling the world and performing, acting, speaking, and just gracing others with his presence for literal decades. If I had to guess, there aren't too many places in the world that Snoop Dogg hasn't been to yet, meaning he's tried many different things and has favorite places all over. Uncle Snoop has been to Michigan several times, appearing in Grand Rapids, Detroit, Ann Arbor, Lansing, and maybe even Kalamazoo.
There are a couple of things we know are going to happen when Snoop is around, the first is his cannabis habit which brings upon the second, his food and drink. He's known for liking Gin and Juice which he can get anywhere in Michigan, but he labeled one food spot better than the rest.
He was here most recently in 2019 while on tour with Bone, Thugs, & Harmony and other artists and is looking to return to the mitten-shaped state on July 25th as his "Death Row Cannabis" is preparing to launch their recreational line in Michigan. A lot of people are looking forward to the Hip Hop/Rap Mogul being back and are pulling up old memories.
One lady has even called for Snoop Dogg to visit her job to try their food, she's an employee at Wing Stop in Grand Rapids. As you can see, getting the approval of the musical star and possibly getting popularity from being posted on his socials has many intrigued by Snoop Dogg's return to Michigan.
See All the Times Snoop Dogg Gave Other Celebrities Death Row Chains