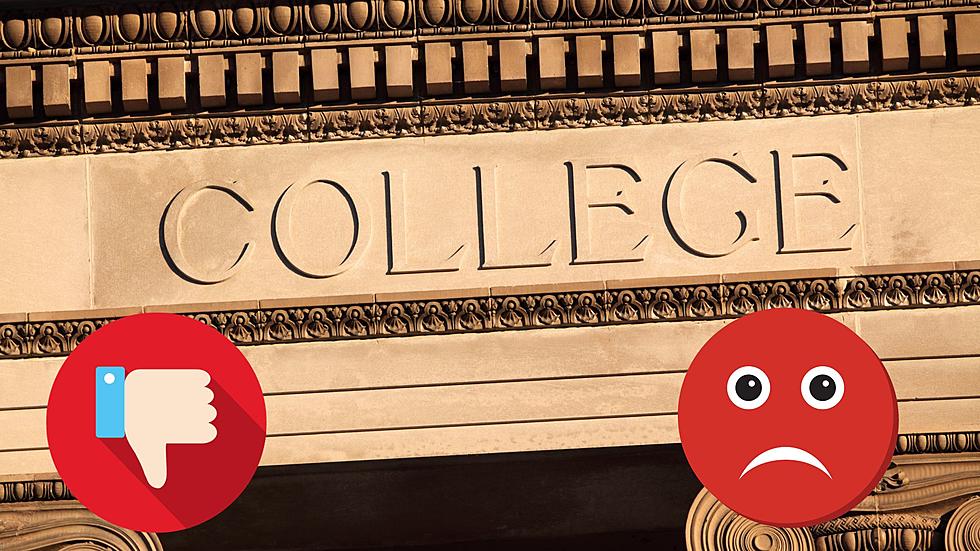 Two Ohio Colleges Named The Worst In The US
Canva
Graduating high school is one of the biggest accomplishments of your life but it is subsequently followed by one of the biggest decisions in your life. How will you choose to spend your life after high school? Many jump right into the work force or try and forge their own path in business, while the majority choose to attend a college or university to earn a diploma.
One of the best and worst parts about the process of choosing a college is that there are so many options to choose from. This means that there are going to some that are really good and others that are really bad. There are good schools and bad schools in every state but only 50 of them were labeled as the worst, and two of them are in Ohio.
When searching for a college to attend, incoming freshmen are taking many different factors into account such as dorm life, campus size, how good the department for their major is, party life, social life, athletics, and much more. Obviously, parents are concerned with some of these things but are more worried about the academics and safety values of the school.
Ohio has some of the top-notch schools in the country between Ohio State University, Ohio University, and others but not all schools are created equal. There are two schools in the buckeye state that are ranked among the worst in the country according to avocadoposts.com, they're the University of Cincinnati and the College of Wooster.
22. University of Cincinnati
The University of Cincinnati Bearcats, located in Cincinnati, Ohio, comes in ranked as the 22nd worst college or university in the United States. The main factors surrounding this ranking are the tuition and other yearly costs to students and questions about the safety of students while on campus or in the surrounding areas. This doesn't mean the University of Cincinnati isn't a good institution to attend, but just one that you should visit and be cautious about deciding on unless its perfect for you.
4. College of Wooster
The College of Wooster comes in at a whopping ranking of the 4th worst college or university in the country. Located in Wooster, Ohio, the Fighting Scots of the College of Wooster have earned this ranking due to their astronomical yearly costs for students. Their yearly tuition and other fees have gone above $64,000 a year and is causing financial and emotional hardship for the graduates. Many of them ponder the idea on whether or not their degree was worth it as they try and drag themselves out of the student debt. Once again, not saying this can't be the school for you, just be 100% about it.
No matter what college campus you find yourself on, you are already doing something that a lot of people either can't do or are choosing not to do. It is an accomplishment in itself to simply attend college let alone graduate. The University of Cincinnati and the College of Wooster can be phenomenal schools but need to make some changes and you should perform a thorough investigation of either school before you sign your letter of intent.
Abandoned College Library, Toledo Ohio
30 famous people you might not know were college athletes
Stacker
dug deep to find 30 celebrities who were previously college athletes. There are musicians, politicians, actors, writers, and reality TV stars. For some, an athletic career was a real, promising possibility that ultimately faded away due to injury or an alternate calling. Others scrapped their way onto a team and simply played for fun and the love of the sport. Read on to find out if your favorite actor, singer, or politician once sported a university jersey.
Gallery Credit: Sophia Crisafulli
These Are the 10 Best Colleges and Universities in Michigan
Picking a college is a huge decision whether you're going right out of high school or looking to increase your earning potential as a working adult.
Niche compiled the data, taking many factors into account from more than 1,000 top colleges and universities throughout the United States.
These are the highest-ranking schools here Michigan.
Gallery Credit: George McIntyre