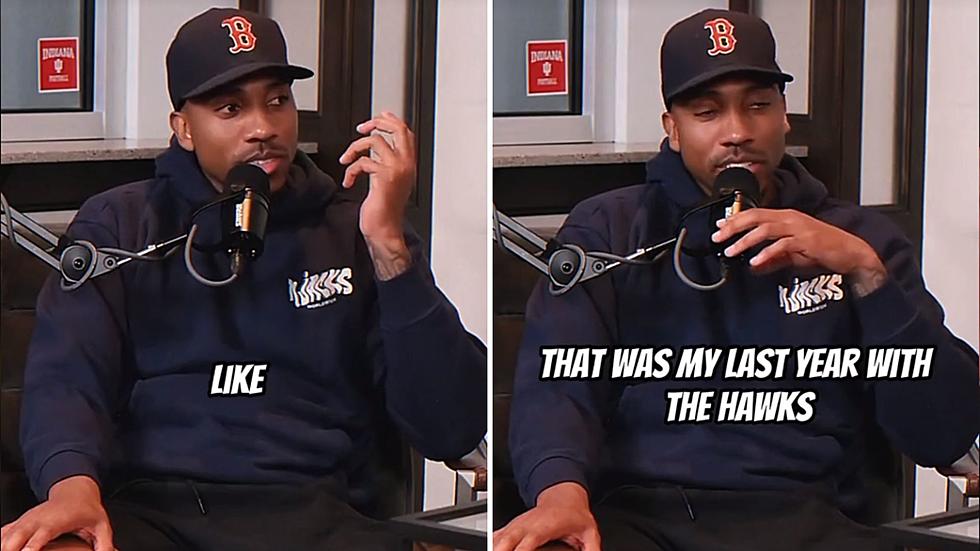 That Time Atlanta Hawks' Jeff Teague Almost Got Left In Detroit
notyouraverage_nba TikTok
Playing in the NBA is a dream that many young boys have at some point in time. When most kids pick up a basketball and begin to play, falling in love with the game they immediately try to emulate the best of the best. They imagine themselves running on the court, wearing an NBA jersey, while thousands of fans cheer them on.
Only a small percentage of basketball players make it to the NBA and even a smaller portion are considered to be stars, superstars, and hall of famers. Even if you don't reach those levels of NBA stardom, you do with your family. As Jeff Teague found out sometimes that family celebrity status can get you in some sticky situations.
Jeff Teague started his career with the Atlanta Hawks in 2009 after he was drafted out of Wake Forest, he would spend 7 years with the coveted Georgia franchise before he would be shipped off to his hometown team, the Indiana Pacers. Before he was traded away, a picture of him missing a team bus after a game circulated on social media, he says this was the beginning of the end in Atlanta.
This picture and story are connected to the Detroit Pistons and an even better connection, the Auburn Hills Palace. Jeff and the Hawks were visiting the Pistons and his sister was at the game as she was in town, he explains that she never comes to games so this was a special occurrence. Just watch the TikTok below to hear just how things went.
He went out and played a great game which lead to a lengthy conversation with his sibling when he noticed that he had been talking for a little too long. He rushed back to the locker room and got ready as soon as he could, upon walking out he got bad news.
One of the security guards let out a "D*******n, to which Jeff responded "What?" The guard responded "That bus just left", leaving Jeff astonished. When he noticed the bus pulling off this is when he said "I knew that was my last year with the Hawks." The bus did return for him.
Jeff hopped on and said, "Man how yall leave me?", which prompted his coach, Mike Budenholzer to say "Man, just get on the bus." He had a full Little Caesar's Pizza to himself and even got claps and laughs as he walked to the back of the bus. The jokes made their way to Twitter and still get brought up to this day.
See the rest of the podcast and hear more of Jeff Teague's NBA stories below.
Michigan Born NBA Players By City
A list of cities and how many NBA players were born there
Video of an Abandoned NBA Players Massive Dream Home in Illinois