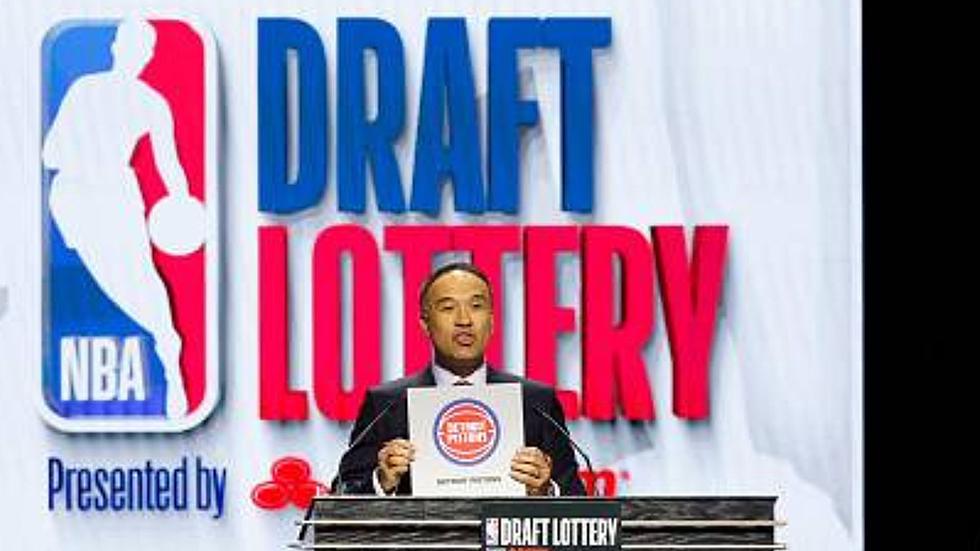 Detroit Pistons Options With NBA's 5th Overall Pick
Kamil Krzaczynski Getty Images
The Detroit Pistons were so good at losing this year that they managed to lose something that you can't really lose and something they were slated to win by a long shot. Some say the Pistons tanked their season to better their odds at the number 1 overall pick, this didn't go as planned and now they have to go with plan B.
The Pistons have a plethora of options to choose from when it comes to the draft this year and how they will handle their first-round draft pick, which is 5th overall. What they do with the 5th overall pick will be HUGE considering they only have 1 other pick this draft, the first pick of the second round which is 31st overall. Let's dive a little deeper into those options.
Dude, Draft!
The first option they have is to just go and draft a dude that's going to fit into their locker room, into their scheme, and be excited to come into the league and help bring the Detroit Dynasty back. Looking at the talent in this draft there are quite a few names that could really benefit from being in Detroit, well at least on paper that is.
Most of us are expecting Victor Wembanyama and Scoot Henderson to be interchangeable at 1 and 2, meaning they won't be available but there is a slim chance that one of them falls through the cracks. Realistically though, the Pistons will have the pick of the litter between names like Drew Timme, Zach Edey, Brandon Miller, Keyontae Johnson, and many more. Maybe they'll choose another in-state talent like Kobe Bufkin or Jett Howard.
Trade Talks
Now, as we have seen in every sport throughout the years, draft day trades are almost expected because people have crazy epiphanies or last-minute thoughts. Sometimes someone is expecting someone to be drafted and they arent so they make a move to get someone they really want. This is an option that I believe the Pistons should heavily consider.
They have the option to trade up with the 2nd-4th picks to try and grab a specific player but will probably have to entice them with a future draft pick or current player as well. There's also the option to try and trade future draft picks for later picks in this draft or even trade their second-round pick to try and get another first-round selection. Either way, the trade scenario should get serious thought.
Draft and Trade
Now, we have seen teams do this in the past as well, the most recent instance was a couple of years ago when the Atlanta Hawks selected Luka Doncic and the Dallas Mavericks selected Trae Young and they immediately traded the stars with one another. The Pistons could choose to draft someone that another team wants to try and get players and/or draft picks to bolster the squad.
Now that we have dispelled all of the options for the Detroit Pistons in this year's draft, which option do you think would serve them best?
Contract Status of Detroit Pistons Players After 2022-23 Season
Detroit Pistons Forward Marvin Bagley's $4 Million Home
This sprawling mansion which is owned by Detroit Pistons forward Marvin Bagley III is an absolute beauty.
It's located about a half hour from where Bagley grew up, and features five bedrooms, seven glorious bathrooms, and lots of extras.