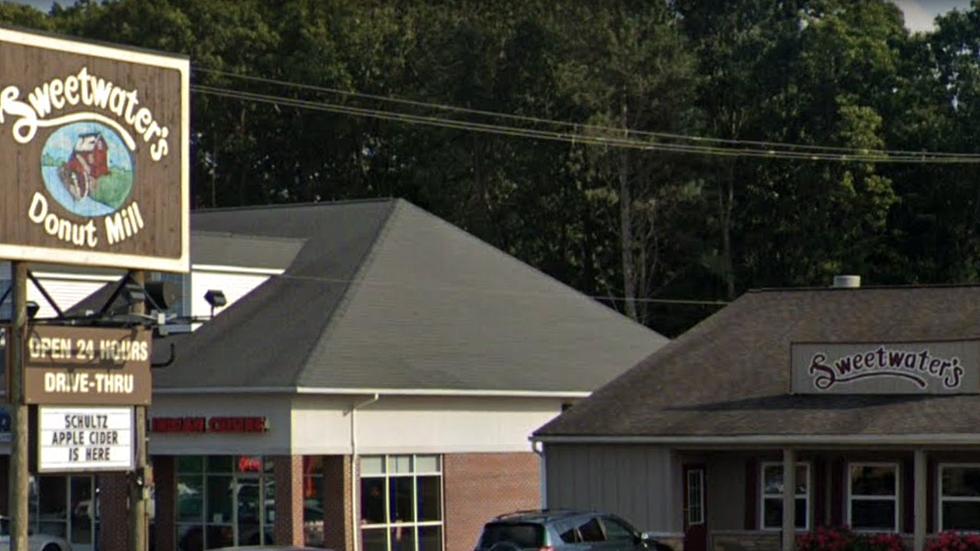 Kalamazoo Salvation Army Hosting Sweetwaters Donut Eating Contest
Google Streetview
The Salvation Army is most known for its thrift stores that exist nationwide but stand for so much more than that. They are a non-profit organization that provides countless opportunities, experiences, resources, and more to those who ask.
Using their building space to provide a safe haven for children, hosting personal and professional development workshops, and providing building space for sports leagues, and their food pantry are just the beginning of the resources they have to offer. Knowledge is another one, and this time they're teaming up with Sweetwaters Donut Mill to drop facts and competition.
Salvation Army is getting with Sweetwaters to provide hotdogs and serve up knowledge about the sugary, circular treats we all enjoy. Sweetwaters is then going to have not one but TWO donut-eating contests. The first is the Armed Forces Showdown and the second is the Timed Donut Eating Challenge.
If you're an active member, veteran, or any other kind of military personnel grab your buddies and see which team can finish their dozen donuts the fastest. While the timed donut eating challenge is open to the public and gives participants 10 minutes to finish a dozen donuts as fast as they can.
This is all going down Tuesday, May 30th which has been dubbed as Donut Day. The hotdogs and informational start at 5:30 with the Armed Forces Showdown taking place at 6:00 pm and the timed donut eating challenge to follow shortly after. Participants and interests alike will gather at the Stadium Drive location in Kalamazoo.
Donut Lovers Rejoice
A look inside a favorite coffee and donut shop in Tannersville, NY
8 Delicious Fall Destinations for U-Pick Apples, Cider and Donuts in the Kalamazoo Area
Get your fall favorites direct from the farm at these 8 Kalamazoo-area orchards
Donut Created By 4th Grade Battle Creek Student Added To Sweetwater's Menu
In May, the students of
Beadle Lake Elementary
were asked to design a donut and then write a persuasive letter to Sweetwater's in Battle Creek. This is how it all went down