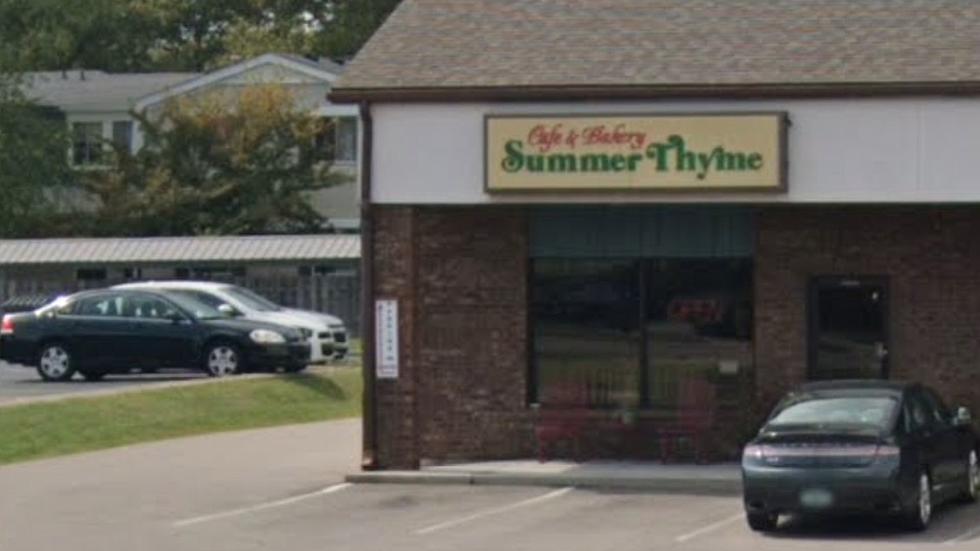 Kalamazoo's Summer Thyme Cafe Closing After 17 Years
Google Streetview
Restaurant closings have become a regular occurrence in our post-Covid-19 world. Many have quoted their shuttered doors to a lack of business both during and after the pandemic, sometimes construction, and other variables. Either way, we are losing more food spots as the days continue to go on. Luckily, for this specific restaurant, Covid was good to them and they're satisfied with how things are ending.
Summer Thyme Cafe has been nestled into Kalamazoo's Milwood community for almost a decade. Serving the people of the neighborhood, residents, and all other visitors with sandwiches, subs, soups, and other handheld menu items. After so many years dreams have been achieved and it's time to rest and move on.
A Facebook post this week states that the owner Jeff Wagner has decided to place his restaurant up for sale and enter retirement after serving Kalamazoo, Portage, and anyone else who walked through his door for almost a decade. He does want someone to take over the business and keep it running as is or something similar.
He will be moving on regardless, so sadly if the Summer Thyme Cafe doesn't sell by the end of October he will just turn off the lights, lock the door, and leave it be. Summer Thyme Cafe sits on the corner of Portage St. and Lakeway Avenue, in a small plaza.
This is a literal hole-in-the-wall establishment as you could swiftly drive or walk right past without knowing it even exist. During all the years that the doors were open, there were always cars in the parking lot, full bellies, and huge smiles. Many visitors say they felt like they were his family and could feel the love that he served them with.
Below are some kind words that many visitors had to say about Jeff and Summer Thyme Cafe:
If I had any money at all I would buy that in a second. Happy retirement Fluffy, you deserve it.- Whisper Petrucci

 

I have to get there before he sells!- Carla Jenusaitis

 

Will he make, freeze, and ship his peanut butter pie to me? That's all I've thought about since we ate there this summer!- Vicki Kyes Whisler

 

that's my spot- Victor Buchanan

 

Oh my. Cheers to the next chapter. That was my last lunch before I headed to the Sunshine State. - Jennifer Warning

 

Yay !!!!! Congratulations wags !!! You deserve it !!! I will

stop in and see you- Julie Griggs

 

Oh my word! Best wishes on his retirement, but I hope someone scoops it up!!- Renonda Elrod
Get in and try a sandwich if you haven't had the chance to yet or stop in and get your last few bites for a good Summer Thyme dine.
Popular Chain Restaurants Michigan Needs Across The State
It's a crime these chain restaurants aren't in Michigan.
New West Michigan Restaurants 2023
More than 15
new restaurants
, including taco joints, cafes, and Asian eateries have opened so far in West Michigan in 2023.
How many have you been to?
10 Michigan Restaurants That Have Been Named America's Best
From America's Best Restaurants, here's a list of at least 10 locally-owned Michigan restaurants that have been named the best!