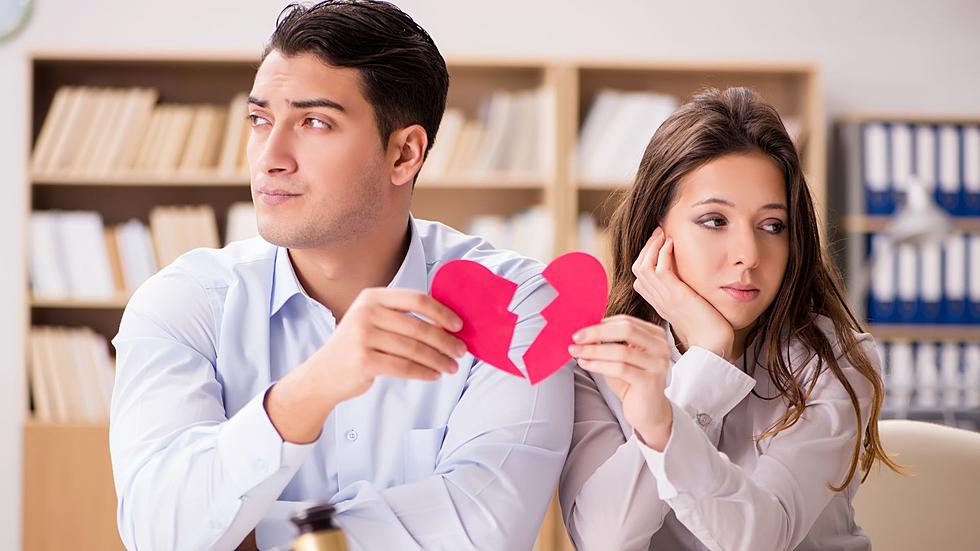 Michigan Divorce Rates Rising For One Devasting Reason
Canva
Many of us have dreamed and been taught that one of the goals in life is to have a life partner that you grow old with, build with, share children, and so much more with. As were growing older, the idea and the dream are sometimes seen as an anomaly, because it's not easy to achieve. Some of us are having trouble finding a partner while others are having difficulty keeping one.
To no surprise, divorce rates have been rising worldwide since the late 80s and early 90s. As women began to gain more status in the world their ideas of relationships and how they work shifted as well, which resulted in more women choosing to leave marriages and chance a lifestyle they want on their own. Michigan is seeing an increase in divorce rates due to this simple problem.
To understand why divorce rates are rising you must first have to understand the reasons that people are looking and choosing to get married. According to Forbes, the top three reasons that people are seeking marriage in today's world are financial security, companionship, and love. I don't think this comes as a surprise to anyone as we all want a partner that makes us feel special and handle some of the load.
One of the most important parts of a relationship is the beginning stages as this is when the foundation is built, the stronger the better. People are not connecting enough with their partners during this time and this is leading to issues in the future. If you want your marriage to work your foundation, trust, and belief in your relationship and partnership need to be strong.
The top three reasons for divorce are not necessarily related to not being connected enough but if they were more connected it would help with the issue. Those reasons are lack of family support, Infidelity, lack of compatibility, lack of intimacy, and too much arguing or conflict. Those are all legitimate reasons to seek a divorce but check this.
If people spent more time putting effort into their partner and relationship and worrying more about how the other feels than the optics of their relationship to the outside world then there would be fewer divorces.  People who are connecting would find solace in each other and work through whatever the problem is most of the time.
Once again this is my opinion but I believe if people spent more time genuinely connecting with their spouses they would have a strong foundation that they would fall back on until this gets back right. Right now people aren't connected and are running for the hills when things go left. So before you get married, make sure you take a look at the foundation of the relationship and verify that it's solid.
LOOK: 25 of the Most Expensive Divorces of all Time
All is fair in love and war, and 2022 was a year filled with celebrity breakups.
Stacker
highlights 25 of the most expensive divorces of all time, based on our independent research.
Mid-Michigan Divorce Rates, by Zip Code
We mined the data by zip code to find out which communities have the highest (and lowest) divorce rates. Click through to find out how your community stacks up.
13 States That Have Never Recognized Common Law Marriage
Common-law marriage has been around for hundreds of years, but these 13 states have never hopped on the bandwagon.