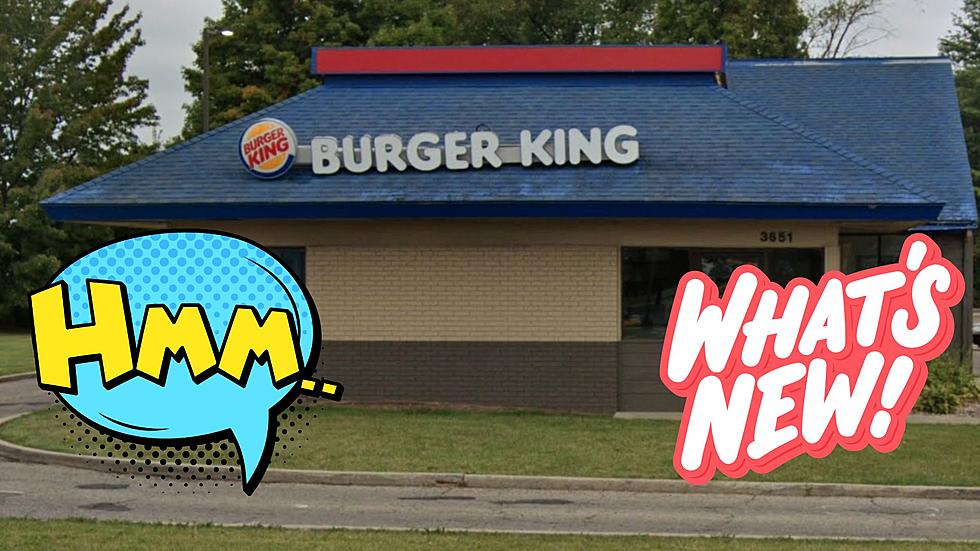 What's Replacing The Burger King On Cork In Kalamazoo
Canva/Google Streetview
When a business closes almost everyone has that initial shock reaction which goes one of three ways. The first group of people are upset because they loved the business and were long-time or frequent customers. The second group couldn't care less whether the business was there, while the third and last group is excited that the business is leaving because they didn't particularly enjoy it.
There's one thing that all these groups have in common though, they are all interested in what will be replacing the previous business. Some want to criticize the new place saying it's not better than what was before, some are expecting it to be one of a few places that seem to be on every corner, and the last don't care because they think anything is better than what was there before.
Well, it's been a few years since the Burger King on Cork Street near Sprinkle Road shuttered its doors. It surprised many in the Milwood neighborhood, especially because they provided late-night food and truck parking by default. Now after 4 years of inactivity, there has been some movement inside and some new boards placed up.
So, this begs the question of what are they building to replace Burger King. I wish I had the real answer for you, but I have some predictions and want to hear yours.
Dollar General
I think I would cry if another Dollar General was built in this neighborhood as there is already one on Portage St. by Bomba's. However, I'm not going to put this too far out of their realm as they seem to be buying up commercial land all over the place. I would curl over at the waist and fall over if I had to see another one of those bright yellow and black signs.
Dispensary
I mean realistically this area does not need another dispensary but then again would that be an issue? This neighborhood has Herbology, The Refinery, Lume, PUFF, Mint, Cookies, Bud and Mary's, and Exclusive clogging the area but there's nothing like new competition coming in to spice up the game.
Credit Union
This is another one that I don't want to see, I don't understand how there is a different credit union or bank on literally every corner in the city. It's like a constant reminder that you can't live without money, trust me, WE ALL KNOW THAT! If there was one to be popping up here it would be one of the big three, Kalsee, Consumers, or Advia.
Coffee Shop
I don't think people notice how often coffee shops pop up around town or just the sheer frequency of them in Kalamazoo. There are 4 or 5 Starbucks and Bigby's across town. We also have a couple of Dunkin Donuts and Tim Horton's but none of that is taking into account the mom-and-pop shops. That adds at least 8 or so shops to the list and I wouldn't be surprised to see another.
Of course, those are just a few options of what could be replacing the former corporate burger joint but no definite answers. Do you have any guesses on what will be going up in its place? Do you think it will be something on the list?
12 Hidden Gems Everyone Should Visit in the Kalamazoo Area
Businesses, parks, museums...there's a lot to see and do in Kalamazoo. Thanks to local suggestions, here's a list of 12 hidden gems everyone should visit when in the Kalamazoo area.
10 Things To Do In Kalamazoo When You're Bored
It happens to the best of us! When you're looking to get off the couch, consider these activities around Kalamazoo for your next adventure.
Here Are The 10 "Unofficial Birds" of Kalamazoo
Whether it's in the air or on the ground, what is something that is so common to find throughout Kalamazoo that it might as well be considered our unofficial bird?