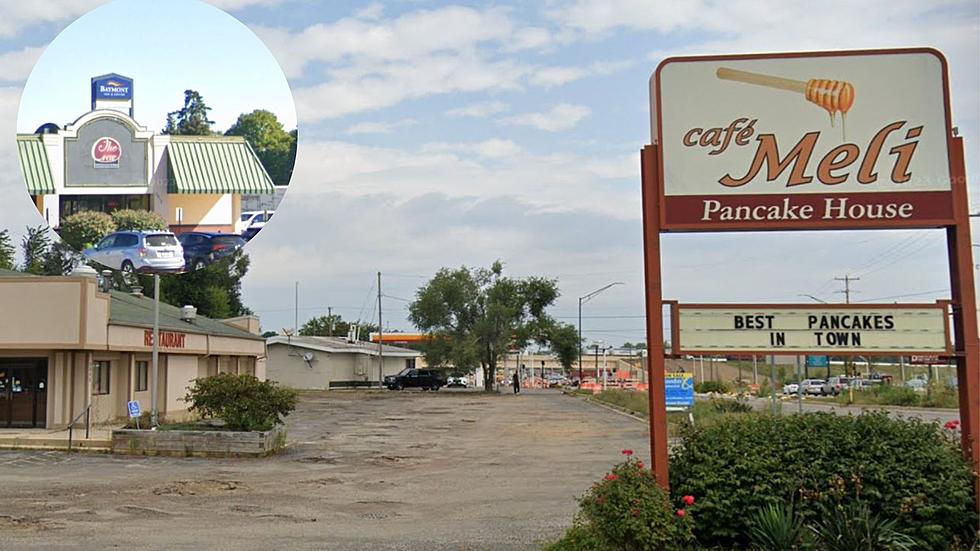 The Crew To Replace Kalamazoo Restaurant Cafe Meli
Canva/Google Streetview
As the construction surrounding the change in the I-94 and Portage Road interchange is coming to an end, we are seeing businesses express their excitement on social media. They know that once the construction is complete, customers and potential customers will be passing through at higher rates, boosting their profits. This is huge news as many businesses in this area have shuttered their doors over the last 3 years.
Granted, the Covid-19 pandemic and supply chain issues were the main reason for the delays on the project, this didn't help the businesses in anyway. This was a year-long project, that turned into 3 years due to all of the factors. Cafe Meli is one of the many businesses who couldn't withstand the dip in profits and decided to sell their restaurant to someone who wanted it. The new owners are moving from one I-94 interchange to another.
The Crew restaurant came to Kalamazoo almost a decade ago up. They chose to take over the old Perkins that was sitting at the corner of Sprinkle Road and Cork St. They survived the construction of the roundabouts, which definitely caused a little bit of harm to their wallets. After standing tall at this location for close to 10 years, they will be shifting over the Portage Road, this time avoiding the construction.
There hasn't been an opening date released just yet, but they have started the renovation and remodeling process at the new location. There have been rumblings from those in the Milwood neighborhood and others who have driven by. All wondering what is coming next and most being excited when they heard that The Crew would be moving in.
The Crew is known for their roasted turkey dinner, biscuits and gravy, pancakes, and many other great breakfast, lunch, and dinner entrees. They'll be moving in to a neighborhood that has Brewster's, Long Island Cafe, Angelo's, Taco Bob's, One Well Brewing, and more. They should be just fine as they sit right off the highway and will get traveling business as well.
New West Michigan Restaurants 2023
Nearly 30
new restaurants
, including authentic Mexican eateries, breakfast joints, pizza places, and Boba shops have opened so far in West Michigan in 2023.
How many have you been to?
Gallery Credit: Janna