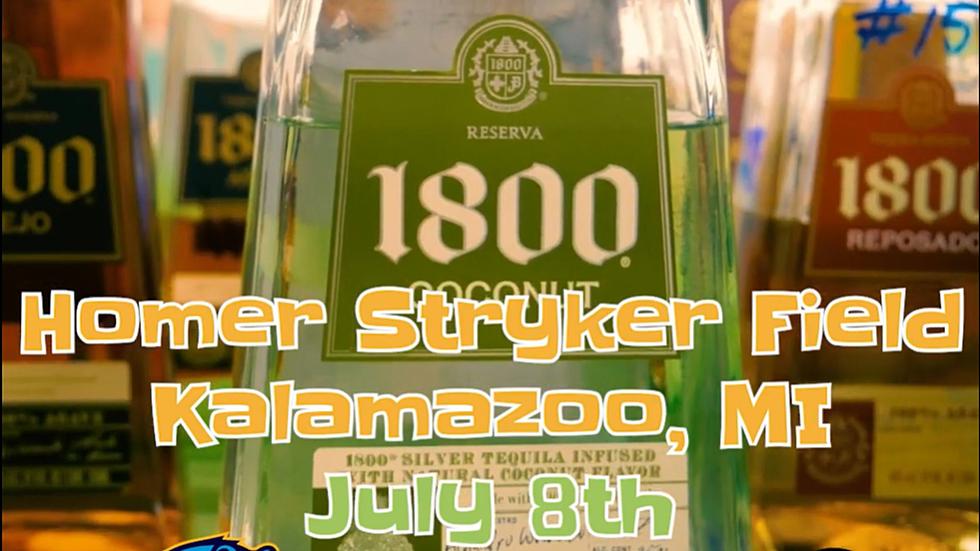 Tacos And Tequila Fest Returning To Kalamazoo
Tacos and Tequila Fest Facebook
The Tacos and Tequila Festival has been held in Kalamazoo multiple times in the past and is looking to make a return to the Zoo this summer. The Festival took place here in our city during both 2018 and 2019 as they invited taco and tequila vendors out to share their products with attendees.
The Festival will be looking to hold a similar event to what they had here the first two times at Homer Stryker Field as the Growlers are co-hosts of the event along with Honor Credit Union and will allow them to use the space at Mayor's Riverfront Park. They look forward to hosting all of the vendors and attendees as they enjoy the activities, food, and drinks.
The Tacos and Tequila Festival will take place at Homer Stryker Field at Mayor's Riverfront Park for the third time as it was here in 2018 and 2019 as well. The festival is on June 8th from 4-8 pm and VIP guests are allowed in at 3 pm. All ages will be allowed but guests 21+ must have a wristband to show they have verified their age. There will be activities, music, games, and more for those who can't drink to enjoy.
There is a long list of Vendors for both Tequila and Tacos as they are looking to receive votes for being the best at the festival. Serving up tacos will be local places like La Familia Cafe, Condado Tacos, Tacos Te Amo, and more. While Adictivo, Jose Cuervo, Cenote, Hornitos, and more will be the Tequila brands that are available.
Everything is cashless including parking that is available that Homer Stryker Field and Mayor's Riverfront Park but there are no pets allowed. This event will take place whether it is rain or sunshine so make sure to dress accordingly.
2023 Kalamazoo Food Truck Rally Trucks
When you go to the 2023 Kalamazoo Food Truck Rally, you'll find these restaurants and food trucks there.
Fairs and Festivals
Fair, Food, Fun with big shows